GIVE TO CROSS & CROWN CHURCH
In partnership with Reconstructionist Radio, you can now set up recurring donations to Cross & Crown Church.
You can start by simply clicking "Give" below:
1. Set up how much you want to give…
2. How often you'd like to give it…
3. And be sure to designate your gift to "Cross & Crown Church Plant."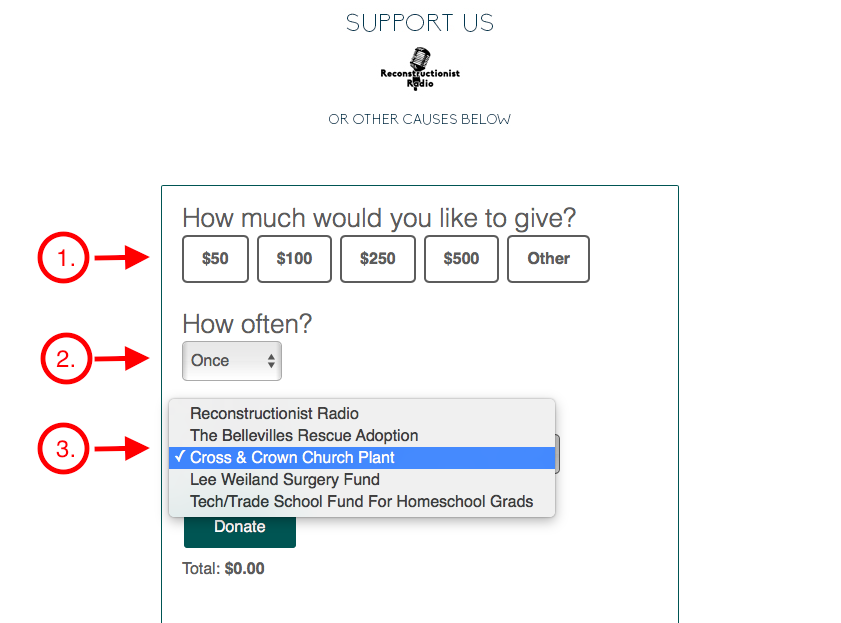 Thank you for partnering with us in the gospel of the Kingdom!
Cross & Crown Monthly Need >>
90%